求人No.2553
HR and Office Manager
株式会社ビコT.S.ジャパン
新着求人やイベントの情報を
メールでお届け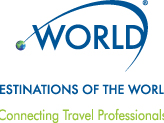 仕事内容
-Human Resource Management
-Partner closely with the department heads to coach them through their -Human Capital priorities
-Operate as a professional confidant to both managers and employees, to provide a friendly and fair working environment
-Identify local strategies needed to better support the Japan and Korea teams.
-Design initiatives on performance management, learning and development and engagement using human capital internal and external data, and propose these for feedback and or approval to the Senior HRBP - APAC.
-Ensure the timely delivery of the mandatory annual training for the Seoul office.

-Recruitment and New Joiner process:
Identifying the best sourcing methodology for the new or replacement position. Design the JD, conduct the sourcing processes, design the assessment process, manage the offer process.
-Prepare the contract of employment for new hires.
Confirm the date of joining to the required teams involved (HR, IT, Admin, relevant hiring departments), co-ordinate work station and I.T set up.
Responsible for the on-boarding process (gather required new joiner documents for internal and external purpose, notify the required departments and organize the induction plan with the relevant departments).
-Conduct the HR induction session regarding Company presentation and HR policies.
-Create personnel file for the new employee and monitor the completion of the employee requirements.
-Leaver Process:
Complete the HR administration relating to the exiting employee; Exit interview, Hand over and Clearance form.
-Collect necessary documents for the Welfare benefits to be communicated to the Authorities.
-Collect company assets: Access Card, Office cabinet keys etc.
Update the HR database to ensure HR records are accurate at any point.
-Payroll Process:
-Gather payroll updates from line managers and internal system (Time and Attendance, Deductions, Reimbursement, Overtime, New Joiner and Leaver Details).
-Validate Timesheet and check the annual leave.
Send payroll updates to payroll outsourcing company for the computation.
-Validate computation reports of outsourcing company.
-Run payroll reports and share it with the Senior HRBP for APAC for approval and process.
-HR Admin:
-Maintain Employee's Personnel Files by ensuring that all required documents are filed for existing and previous employees.
-Manage the leave records (i.e. annual leave, sick leave, maternity leave) and keep accurate records.
-Ensure the Employee medical check-up is up to date and compliant with the local labour law.
-Assist in processing for working visa requirements of expats employees.
Manage and process all government mandated benefits and inquiries.
-Reporting:
-Update weekly HR masterfile, staff movement, recruitment activity report.
-Update HR Activities Report and organization chart monthly.
-Ensure that leave database are updated and send to Line managers every month.
-Administration
-Office Support.
-Travel Support.
-Responsible in management of corporation documents.
-Be the contact point for ad-hoc requests from legal counsel and assist accordingly.
-As a contact point of Tokyo office, assist DOTW/BICO IT team with set-up for IT hardware (lap/desktop, telephone, photocopier, fax, etc.) and software (outlook, basic software, etc)
-Manage Office Maintenance queries by liaising with the building maintenance management and furniture suppliers.
-Manage Office related projects required.
-Manage office furniture requirements; review of cost, negotiate with suppliers, liaise with Finance Department, and ensure correct set-up in followed.
-Handle stationary (negotiation with suppliers + handling the invoice), pantry, and printer toner and toiletries supplies.
-Ensure that Office policies and procedures are followed-up (health and fire prevention safety policy, first aider) and responsible for incident report.
Co-ordinate the ordering of Business Cards for New hires and existing staff when required.
Receive, sort, and route domestic and local courier (communicating it to Finance) and dispatch to the appropriate department.
-Be the Point of Contact for Japan and Korea holiday alerts and distribution of office holiday and emergency contact information
-Liaising with internal travel department to coordinate visa when required.
-Prepare Invitation Letter for trainers and guest.
-Be the point of contact for any traveler concerns or service issues.
求める人材
Key Competencies
-Excellent communication and interpersonal skills; has the ability to communicate effectively with all levels in the organization and in global multicultural environment.
-Excellent planning and organizational skills, able to handle multi tasks and to meet deadlines.
-Able to work autonomously.
-High attention to detail
-Analytical
-Team player
Problem solving
Qualifications & Experience
5 years of HR and Administration Experience with office management & recruitment experience
Understanding of the local labor law
Good English skills & fluent Japanese or Korean (verbal and written)
Administration
Knowledge within the B2B Travel industry with on the ground networks would be an advantage
募集要項
概要
[英語/日本語または韓国語]HR and Office Manager
業種
旅行
職種
事務・管理
勤務地
東京都
Hamamatsu-cho, Minatoku
勤務時間
9:00〜18:00
休日
Saturday, Sunday, Holiday
給与
Depends on experience
試用期間
6 months
条件
待遇詳細
・有給休暇
・各種社会保険完備(雇用、労災、健康、厚生年金)
・交通費全支給
・服装自由(規定なし)
コメント
HR Manager and Office Manager for our Japan and South Korea teams that are Contracting, Sales, IT, Customer Service and Finance. A coach to the managers on managing Human Capital performance and Office controller ensuring that all office compliance requirements are delivered.
必要応募書類

履歴書

職務経歴書
採用企業情報
企業名
株式会社ビコT.S.ジャパン
住所
〒 105 - 0013 東京都港区浜松町1-6-15  VORT浜松町I 5階
業種
旅行
事業内容
1993年創業、ドバイに本社を置く旅行業のホールセラー, Destinations of the World の傘下にある、外資系の旅行ホールセラーです。旅行代理店、オペレーター、OTA、エアライン、ホールセラー、GDS ,旅行関係のIT企業にご利用いただいております。

オフィスは浜松町(大門)駅から徒歩5分、アットホームな雰囲気のオフィスです